As a major supporter of Akron Public Schools students, GAR Foundation has funded the exploration and implementation of College & Career Academies of Akron.
The College & Career Academies of Akron (CCAA) is a PreK-12th grade transformation that utilizes the Ford Next Generation Learning (NGL) framework supporting a contemporary educational experience for every learner based on her or his educational needs in Akron Public Schools (APS). The goal is for every APS scholar to graduate with the skills and experience needed to be enrolled in post-secondary training, enlisted in a military pursuit, or employed in their chosen career path.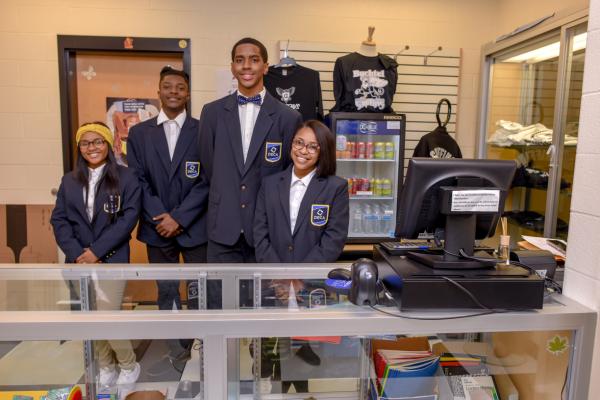 APS partnered with Ford NGL to develop the community-driven framework which achieves the following outcomes:
Increased community prosperity shared by all.
A strengthened talent pipeline.
Young people are prepared for college, careers, lifelong learning, and leadership.
Educational equity and justice for all.
The capacity to contribute and go further.
Foundational Aspects
The College & Career Academies of Akron have three foundational aspects that guide the transformation at all levels. These equitable opportunities give all students the tools they need to reach their highest potential.